Dedicated to Serving Members and the Cooperative
Chuck Dean to retire after 33 years with Choptank Electric Cooperative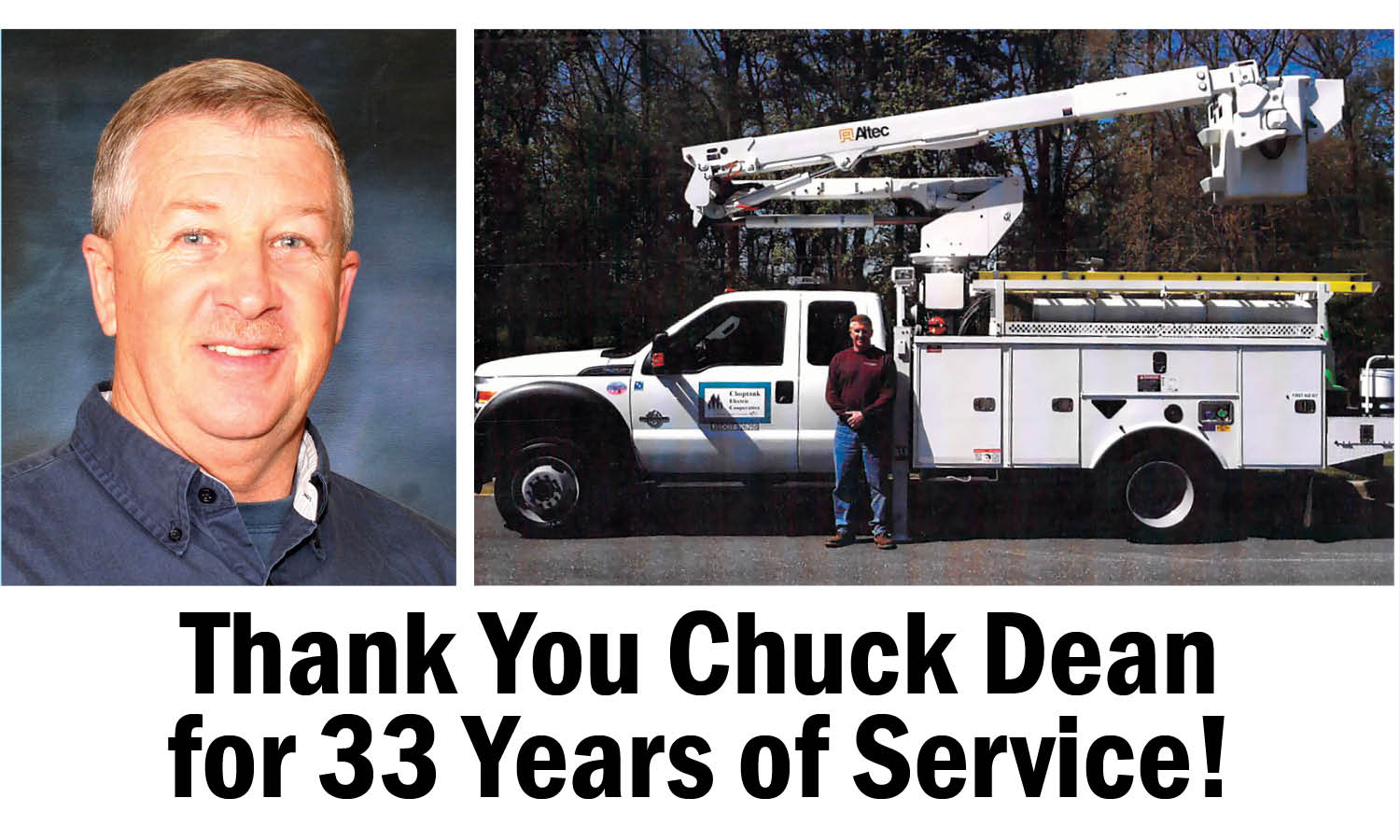 Chuck Dean began his career at Choptank Electric Cooperative in 1990 as an Operations Maintenance Person. He advanced after five years to Machine Equipment Operator for another five years, then to Lineman for four years, Serviceman for eight years, and Manager Regional Operations for the last 11 years. Chuck was responsible for overseeing 13 employees, communicating with members, and scheduling jobs as the Manager Regional Operations in the Denton District. His favorite part of working for the Cooperative was "interacting with our members and getting their power back on," says Chuck. 
Lance Lockerman, Vice President of Operations at Choptank Electric Cooperative, shares, "Chuck has been a devoted friend and colleague for many years. He has always been someone who could be counted on to deliver positive results in a calm yet thorough manner. His years of experience in various positions are tough to replicate and his service will surely be missed. We wish him many years of good health and happiness throughout his retirement." 
When asked what he has learned throughout his career here, Chuck adds, "Always treat everyone with respect and don't ask someone to do something that you would not do yourself." 
Chuck's last day with the Cooperative is May 18. In his retirement, he plans to spend more time with family, travel and continue to work his lawncare business that he has run for 35 years.